Wow! Can you believe we have been doing this for 18 weeks!?
So much has happened in that time.
I am happy to announce that I can officially call myself a blogger when people ask me my profession. :D

Making money blogging is a fun little perk but it truly has to be a passion for it to work for you. What have your experiences been with making money blogging?

This week's Featured Read is:


Everyone make sure to drop by and say, "Hi".
Interested in being a Featured Read?
Just make sure to follow the rules so you can receive THESE benefits too. ;)

Want to make sure you get our weekly reminder e-mails?

Please add
diana.n.chastain[at]gmail[dot]com
to your address book. Thanks!

Now on to the rules. I know who likes rules, right? But I promise you are going to want to follow these rules. This is how the Featured Read gets picked. ;)

Rules:
1.
Follow
your hosts and co-hosts.
Don't forget you can follow GFC via Twitter! :D

HOSTS:
Diana from Nanny to Mommy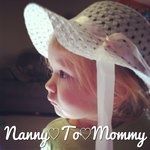 Facebook - Twitter - Pinterest - Instagram - Google+ - YouTube

Karina from Mom In The USA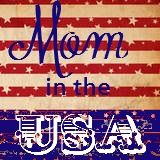 RSS - Twitter - Facebook - Google+ - Pinterest

Co-Hosts:
Dawn's Disaster
Daddy's Space
Happy Kids, Inc.
We Three Crabs
Please leave a comment if you are a new follower!

We are looking for new co-hosts for next month!
If you are interested in co-hosting, click HERE!

2.
Add
the badge somewhere on your blog.

Please make sure to add our new badge.
What do you think? I love it!





3.
Link
up your main blog page.
No Giveaways or Specific Posts, please.
Link your Giveaways up HERE
Our hop is open from Thursdays at 12:01am to Wednesday at 11:59pm.
So you can share and link up all week long!

4.
Visit
at least the two blogs before yours in the link set-up.

5.
Share
the Hop!
Tweet


The other cool thing, our hop can be added to your site as well.
If you do this, please leave
Nanny to Mommy a comment so we know. ;) *wink*wink*

6.
The Most Important Rule
Have Fun!

Happy Hopping! :)

Check out this Week's Hop Sponsor:

Want to see your ad here?