So as I revealed in yesterday's post, I have been trying to gradually lose weight. With this I have started doing p90x again but this time I have changed it up so I can slowly get into it and not overwhelm myself. BUT with this, because of this post, you learned that I am a Bzz Agent and on the Pork Be Inspired campaign. Being on this campaign I received high value coupons to try Kroger's Moist and Tender Pork products. So last night we broke out an awesome pork recipe that is on the p90x website:

Island Pork Tenderloin
So here is what you need:
16
ounces
pork tenderloins, lean
1/2
teaspoon
salt
1/4
teaspoon
pepper
1/2
teaspoon
chile powder
1/2
teaspoon
ground cumin
1/2
teaspoon
cinnamon
2
teaspoons
olive oil
1/4
cup
brown sugar, packed
1/2
tablespoon
fresh garlic, finely chopped
1/2
tablespoon
Tabasco sauce
And here is what you do:
1 - Preheat oven to 350 degrees.
2 - Stir together salt, pepper, cumin, chile powder, and cinnamon, then coat pork with the spice rub.
3 - Heat 1 tablespoon oil in a 12-inch skillet over moderately high heat and brown pork, turning, about 4 minutes.
4 - Stir together brown sugar, garlic, and Tabasco and pat onto top of tenderloin. Place pork in a roasting pan and cook in the oven for 20 minutes.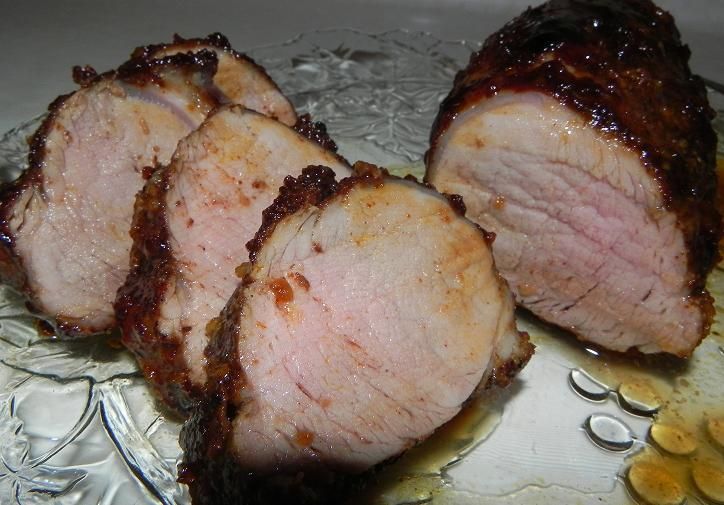 Doesn't it look amazing? And thanks to my bzz kit, I was able to get the temperature just right.






I love being a bzz agent and trying new things. And if I can lose weight while eating yummy food along the way AND save money, that is amazing! :)

So what kind of pork recipes have you tried?